Discussion Starter
·
#1
·
Ok guys, I made two protype 995 flash hinders and now they are on sale.
I call these prototype because we were experimenting with putting on a powdercoat and although it came out nice, they do have flaws. Production parts probably wont be powdercoated at all.
They are the "long" type.
Here are a couple of the flaws: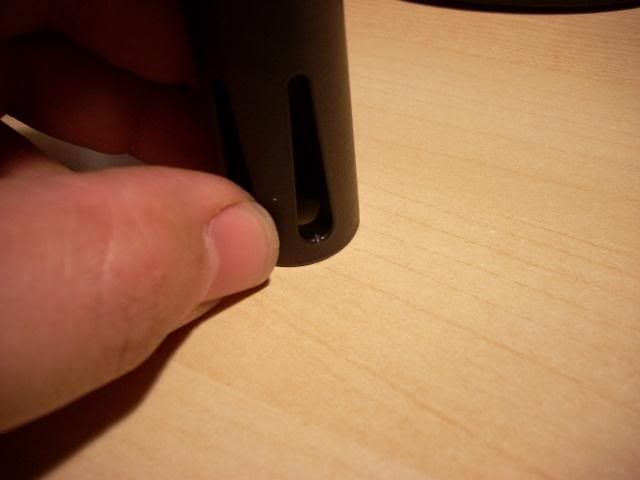 They can probably touched up with some black paint.
Selling them for $20, includes shipping. Limit 1 per customer (I want more than one person to test them out). Please post a review if your one of the lucky two. Production ones will sell from 20-30 with no powdercoating.
They atach to your barrel via one setscrew on the bottom (like the front sight). Aprox 2.75" long, .875" in diameter, barrel hole is .75" deep. They have 4 teardrop shape cuts 60 degrees apart, none on the bottom.
PM, me if you would like one..... first come first served.