Discussion Starter
·
#1
·
ATF's new unfinished gun receiver rule is on hold as ATF seeks answers
by John Crump
WASHINGTON, D.C. –-(Ammoland.com)- The industry and the public have been anxiously awaiting the new Bureau of Alcohol, Tobacco, Firearms, and Explosives (ATF) rule on unfinished frames and receivers. We now have an idea where the ATF might be in the process, thanks to emails from the ATF's Office of Regulatory Affairs obtained by Gun Owners of America (GOA).
The wait probably will not be days or weeks, and it might even be months.
The new rules seem to have hit a snag because no one at the Bureau considered the number of unfinished frames and receivers sitting in stores' inventory. Now the ATF will be reaching out to licensed firearms dealers (FFLs) to see how many kits are currently for sale. The ATF is asking the dealers how long it would take to serialize those kits and what the FFL's plan to do with the kits if a rule went into effect that would require serialization.
Full article at (off site) link here:
The ATF is now asking dealers how long it would take to serialize blank kits? Seem like that should have been the 1st question before the rule change?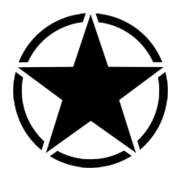 www.ammoland.com
Peace favor your sword,
Kirk