evening folks....... here's phase 1 done!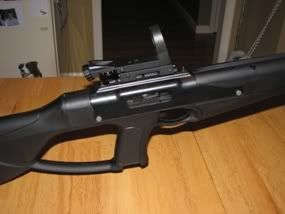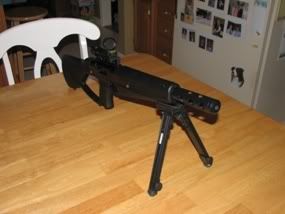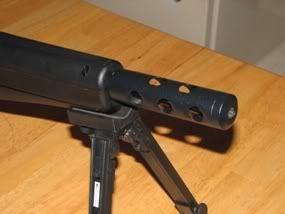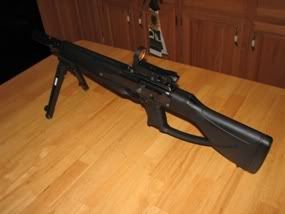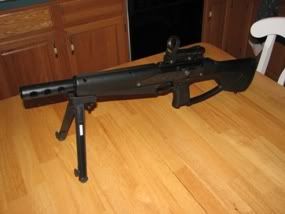 Couple of points and such: My ATI fit 98%, had to groove 1 hole on the receiver cover, took about half hour to get fit right. Realized after the gun was assembled I had to put scope rail on before assembling cover..... DOH! Barrel shroud is cool. Bipod is cool. I'll do laser and light tomorrow.
I like the light being switch on versus pad, and I like the laser being pad. I'm not sure how I feel about the pressure switch wires running about, but I can live with it I think. It does look pretty cool!
I need to get a sling, butt pad. I ordered 2 more mags from HP and they should be here in day or so. Can't wait to shoot her!