Discussion Starter
·
#1
·
I think this is the first, unofficial..........
.
.
.
.
.
995
.
.
.
.
.
.
Titanium
.
.
.
.
.
.
.
firing pin... for reals: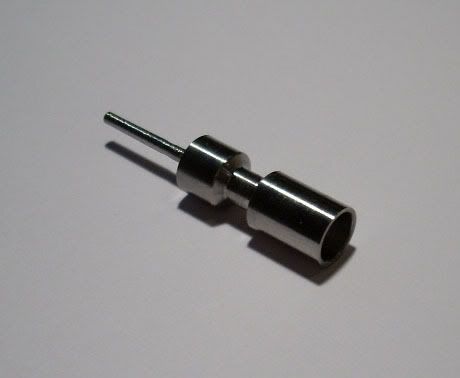 For real... it titanium... i'm not kidding.
Since I don't know the tolerance of the original I had to backward engineer it and assumed alot of the tolerances (diameter is on the money, length is pretty close and all those cuts are as close as I could get them on my machine and with my bad pulse.
I do not know if it works yet, maybe I'll have to test it this weekend.
Discuss amongst youreselves.
P.S. Primal, I'm serious... if the test are sucessfull, this sucker is for you to keep so you may never have to endure another Titanium joke.