Discussion Starter
·
#1
·
Had a chance to go to the farm today with my wife and her dad. He recently bought a Charter Arms Undercover in .38 Special, and wanted to try it out, so I took along my JCP and 995 to get in a few rounds myself.
Here is my father-in-law with his .38
That little sucker is LOUD! And it is also very hard to hit what you are aiming at. The hammerless design makes the trigger pull very stiff, and the sights are not all that great, either. At 5 yards, I could hit the target with every shot, but at 15 yards, it was a 50/50 proposition. Dad was having an even harder time, as he discovered that he is left eye dominant, but right-handed. It will take some significant practice, I think, to get proficient with this gun at more than a few yards.
Then we broke out the JCP, and everyone had a go with it. Here is Lady GTV shooting her hand cannon: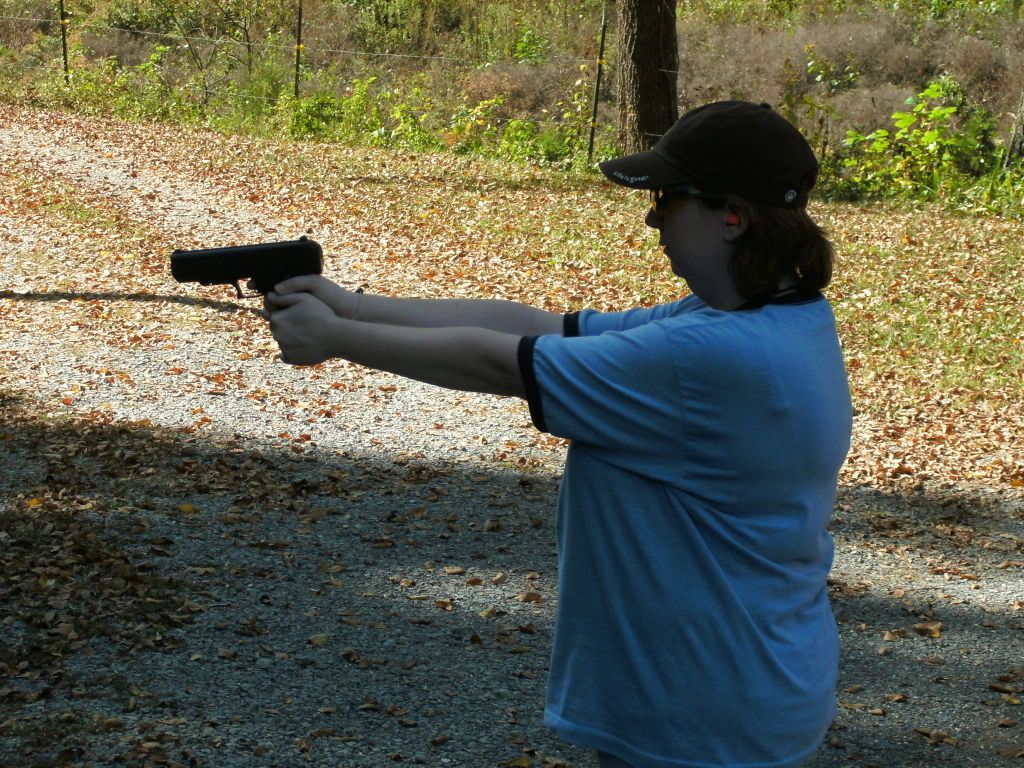 She is getting very good with it. Hit the target with every shot.
Here I am, knocking the center out of the target:
Since our last outing, I had a chance to laser boresight all of my guns, and the improvement is remarkable. Then finally, we got out the 995 and blasted away for a bit.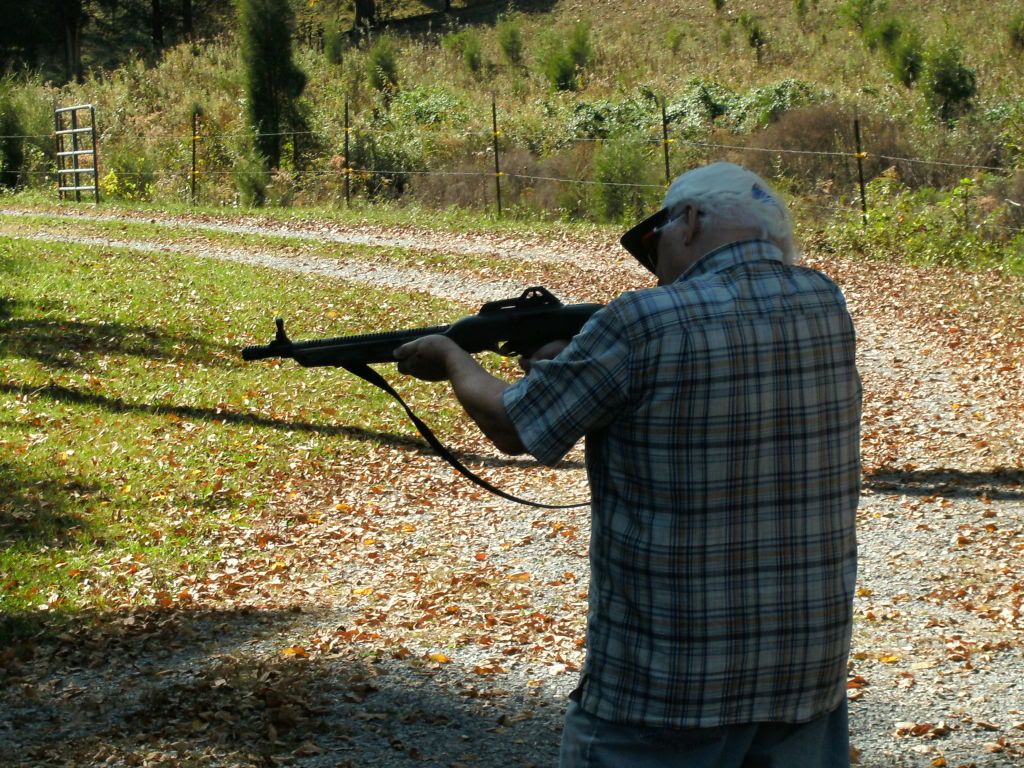 All the while the "girls," our horses and mules, were keeping an eye on us.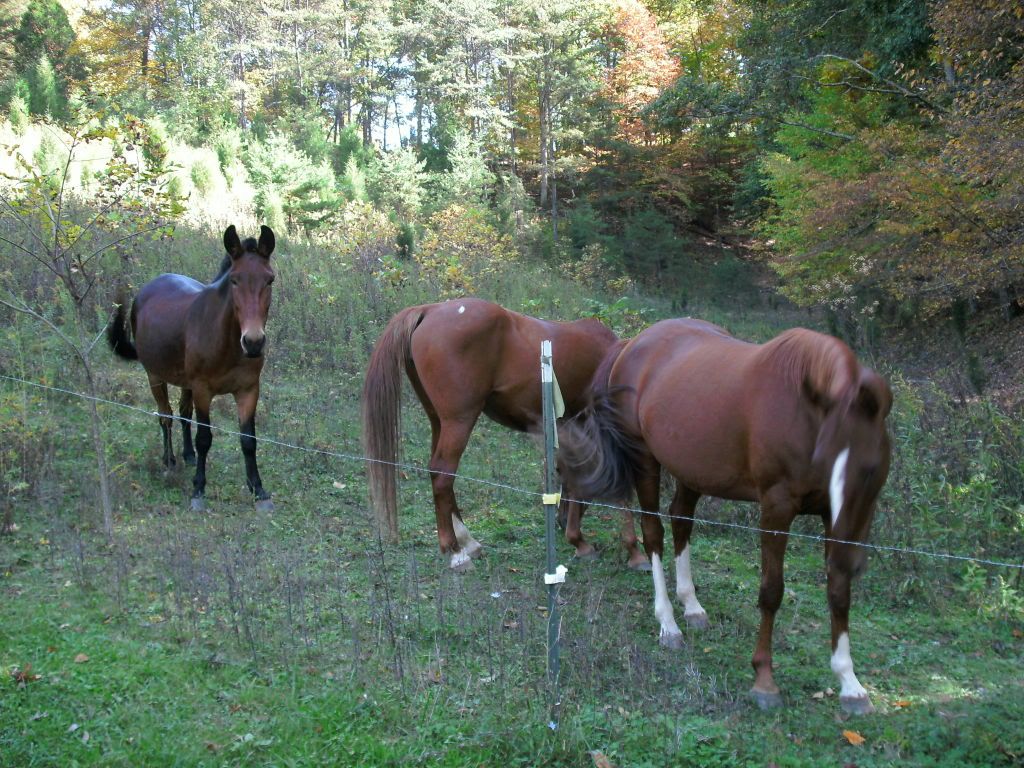 When we were done, her dad was very excited about the JCP. He did remarkably better with the .40 than with the .38 special. I think he may look into a C9 for himself. And again, every time I get out the 995, I find myself falling more in love with this gun. It is a tack-driver. Even dad liked it, and he is not a long-gun type of guy. It did make him feel better to put all 10 rounds into a paper-plate sized target with the 9mm when he could barely hit the paper with the .38. I can honestly say that these Hi-Point guns are among the best weapons I have ever owned, and good Lord willing, I will be adding a C9 to the family soon.
Sorry for the book, but I am stoked.