Discussion Starter
·
#1
·
First off, MUCH thanks to Julio at http://www.mygsg5.com/. He's a great guy to deal with and the price on everything was great. Shipping was free and I received it all in just 2 days after ordering.
Basically this is a step-by-step on mounting an Airsoft MP5 RIS on the GSG-5. In my opinion, all others out there only look "so-so" and cost twice as much. This one even came with the vertical grip. I am EXTREMELY pleased with the outcome.
Now, on to the pics!!
This screw is normally about 1.5" long, apparently keeps the barrel from twisting and gives the handguard support. I replaced it with a 3/8" stainless steel variant so it'd clear the new collar.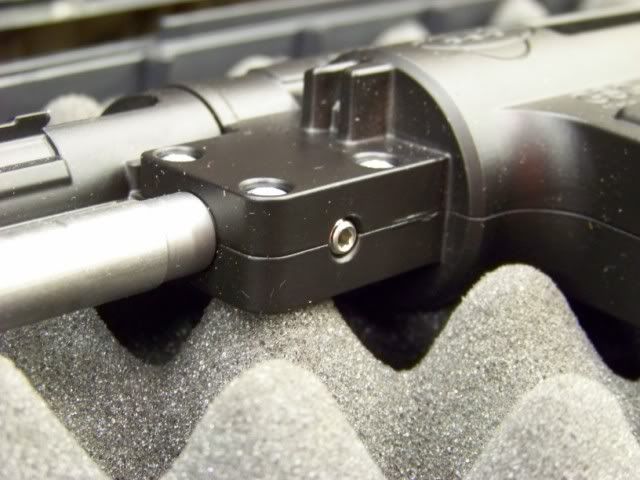 The rifle in it's stock configuration, save for the rubber slip-on grip from Julio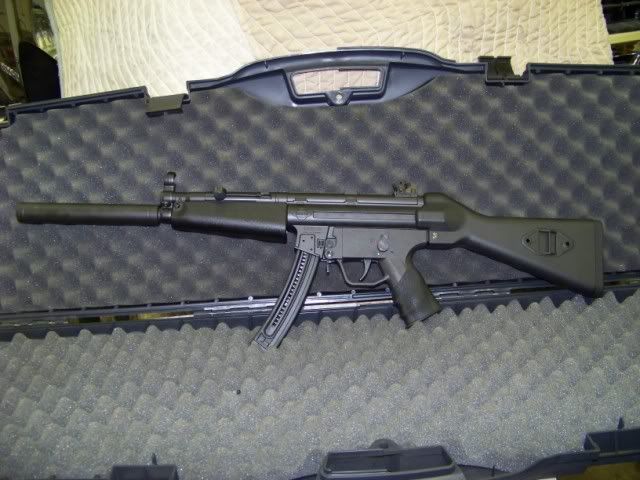 This is the RIS I ordered. It's all aluminum and the covers/grip are hard plastic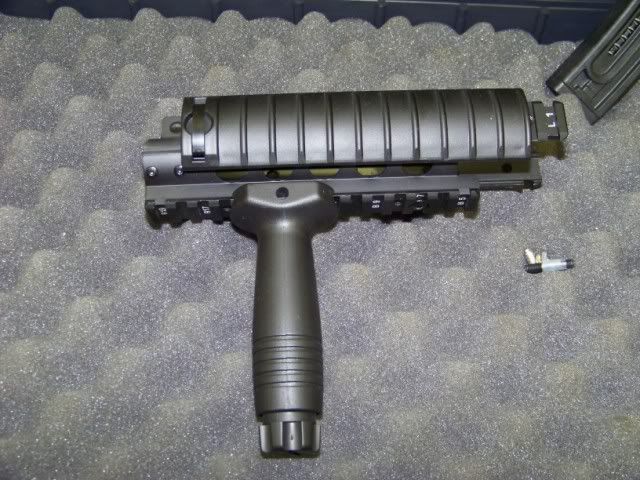 This is the collar that comes with the kit. It gives support to the back half of the handguard. This version has a long "barrel" attached to it that got cut off in the next step
This is the collar after I cut the barrel off and trimmed the width/depth to start fitting on to the gun
This is the other portion of cutting/grinding that needed to be done. This part is extremely tedious between taking material out, trial fitting and then doing it all over again.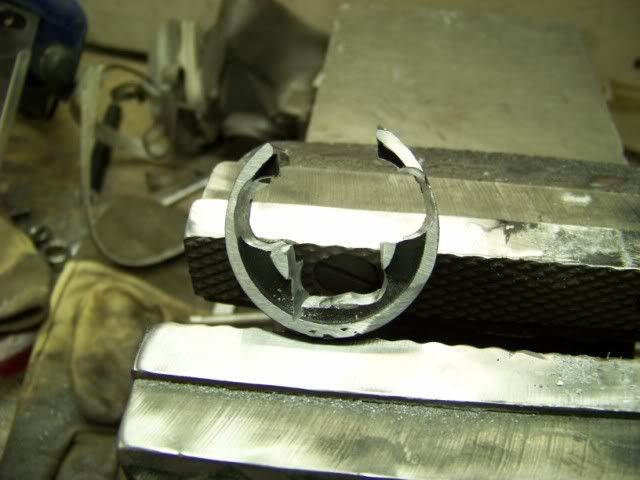 Collar slid onto the rifle
Collar painted (following day)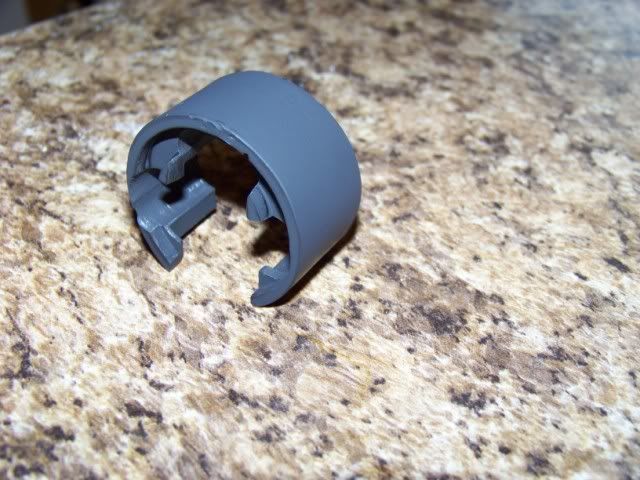 The rail on each side actually protrudes past the covers. I took it down by (2) notches for a more flush fit. Also, this keeps the one side from blocking the breech.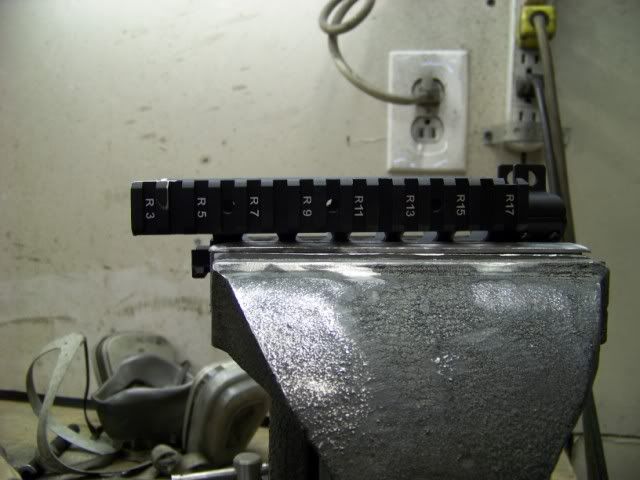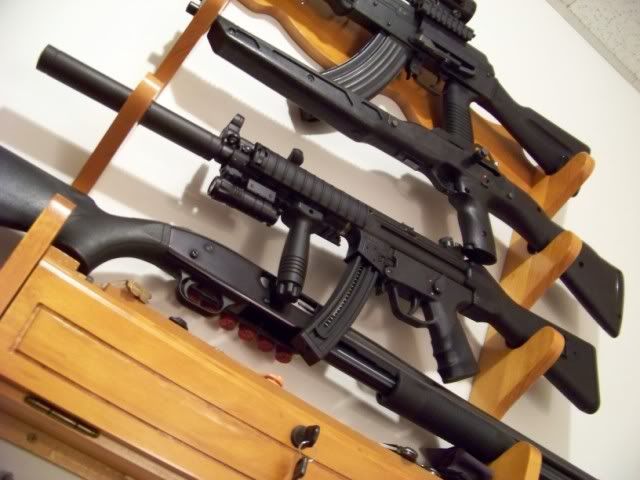 Not sure if the flashlight will stay...but it definitely looks decent on there!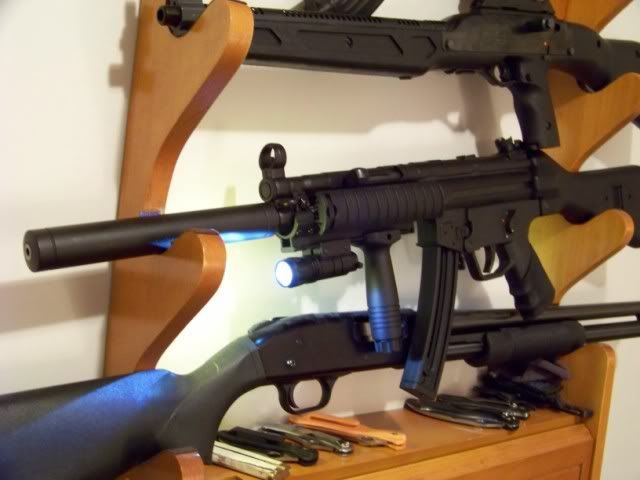 All in all, this wasn't a VERY hard job. But I do have tools at my disposal that most people don't. If you're willing to put the time in and be patient, the rewards are worth it. Looks great on the rifle, IMO, and is sturdy enough to pass as OEM.