Discussion Starter
·
#1
·
I did it, I built a shot maker that is turning out some very nice (a little bigger than I wanted but still usable, about a size 6 instead of 7) I used Hobart .023 inch wire feed nozzels for dripper nozzels (7 dollars for 5) and the rest was made from scrap I had laying around. Since the pictures and video were taken I have added a third nozzel and have added a layer of vegtable oil to the top of my antifreeze coolant.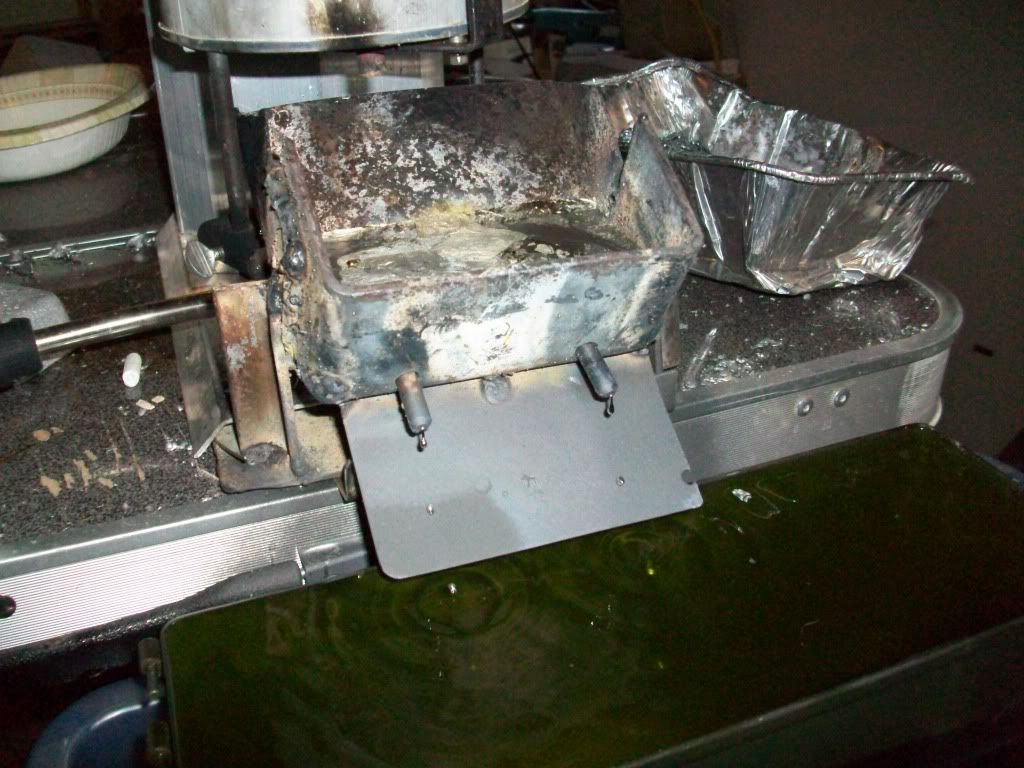 As you can see, I feed it with my Lee production pot. What you cant see is the propane torch heating the under side of the bowl. The stainless steel ramp I covered with a layer of arsenol drop out mold release. I can now make about 20 pounds of good lead shot in a little over an hour not counting washing and drying time. here is a short vid of it in action.
http://s149.photobucket.com/albums/s51/WRQSUX/?action=view&current=100_0142.flv
None of my shot pictures turned out, so when I go on days off, I will try to take some more. Neither my daughters or my trap scores suffered when we started using this shot two weeks ago, and it will definatly save me some money.