Discussion Starter
·
#1
·
This work-in-progress is an Iberia beater that I picked up at a local shop for $50. Some before pictures:
Left side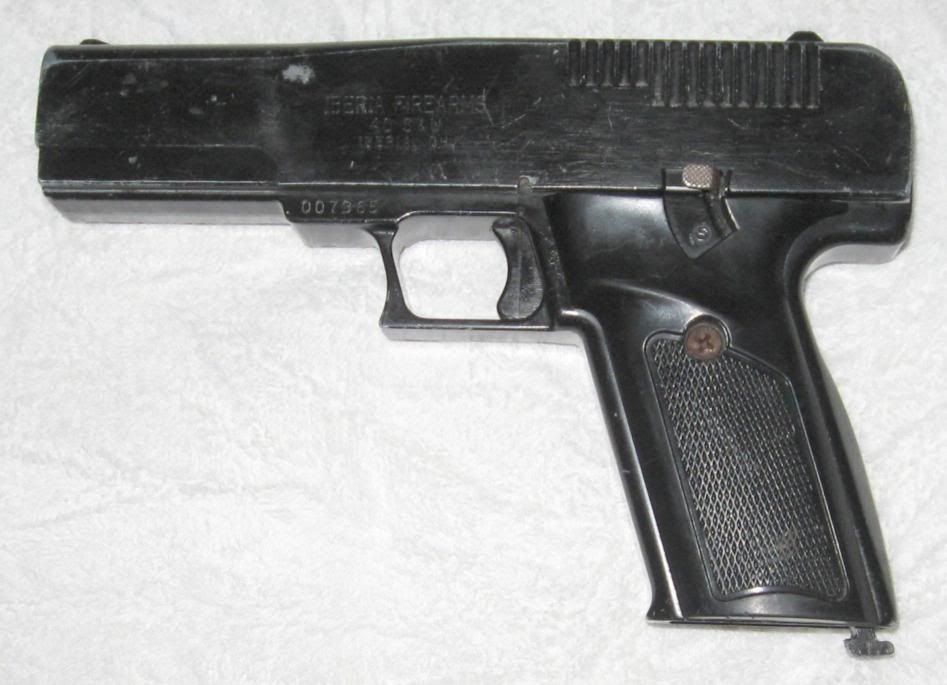 Right side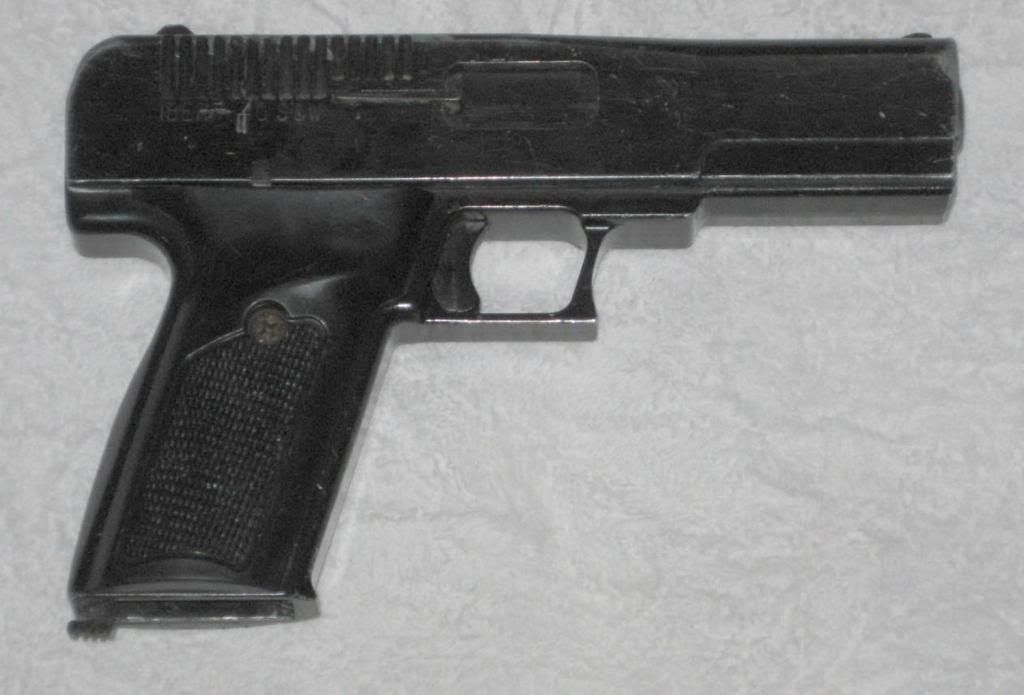 Note the mag release on the bottom of the butt.
This was probably a truck gun, spending time cuddled up to a tire iron. Here's some slide damage:
... and more slide damage: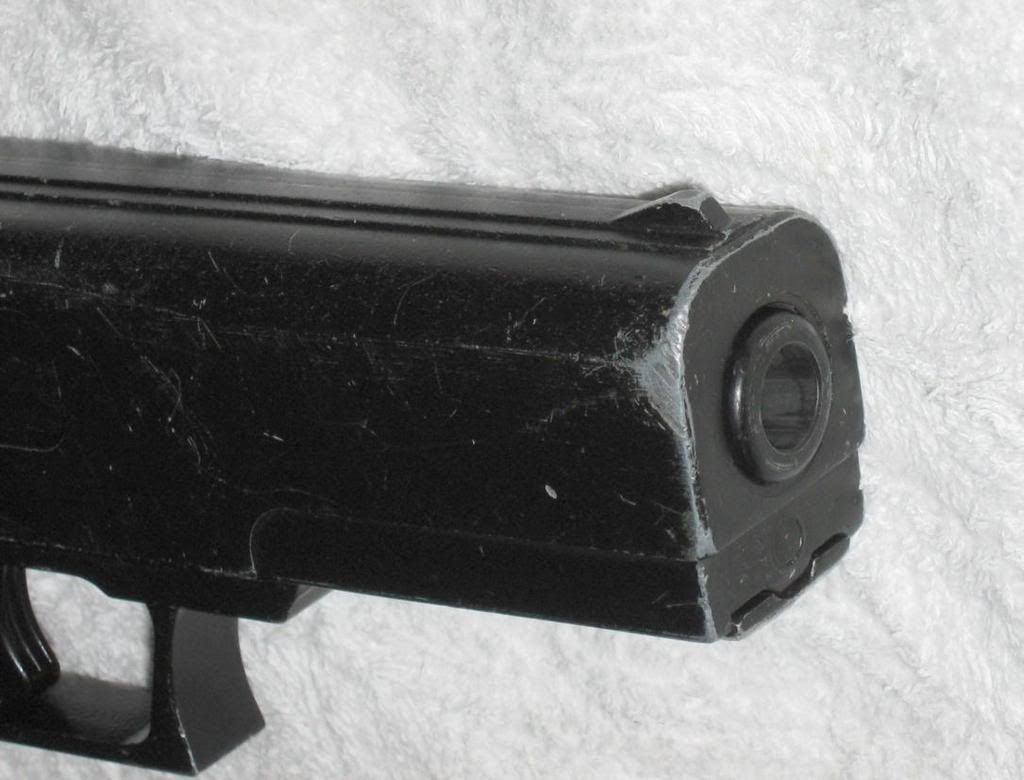 I found that the frame dug into the web of my hand, so I planned the following recontouring, executed in the following photos: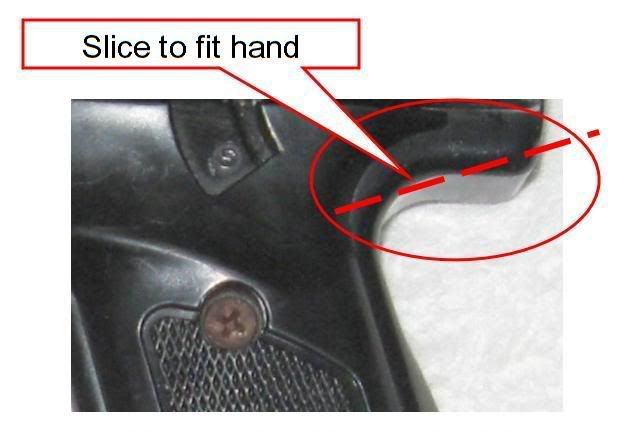 Here are the major components cleaned up and nearly ready for DuraCoat: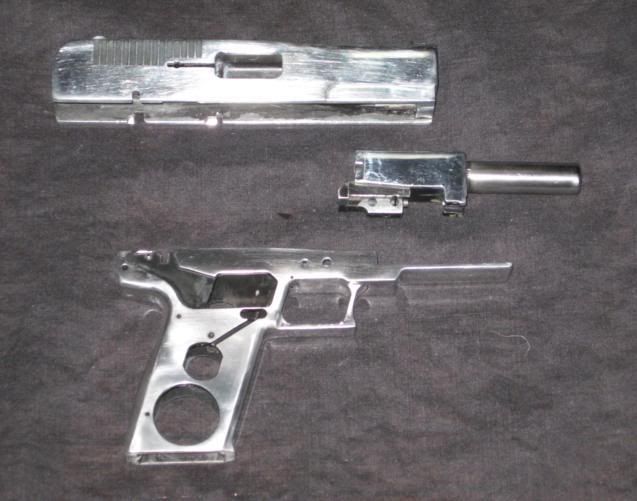 Note that the frame has already been engineered for the new-style mag release, even though it wasn't shipped with one.
And a closeup of the front slide damage area...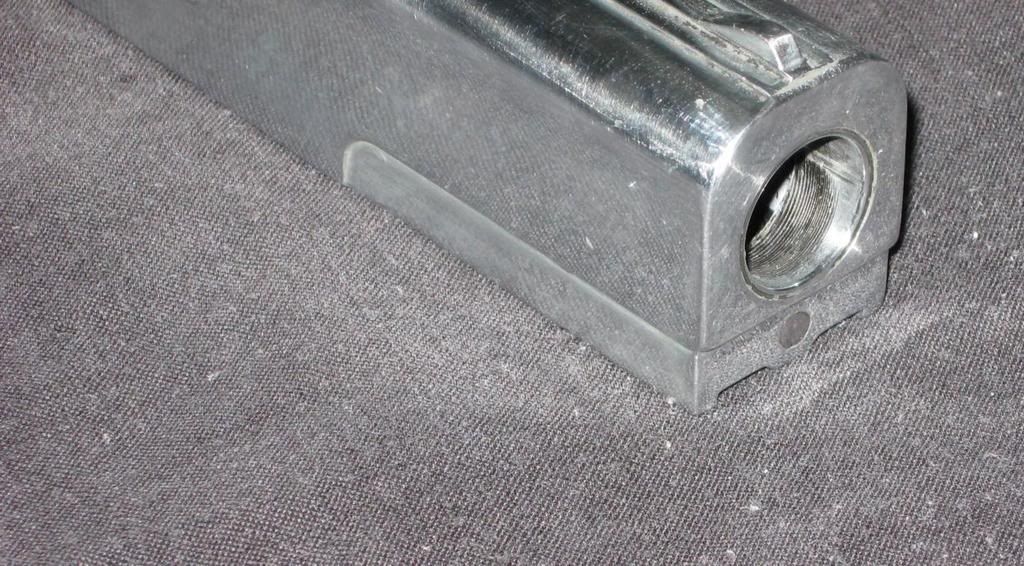 I searched the web for information about stripping powder coat, and found a number of references to a citrus stripper (didn't work), Strip-Ease (didn't work) lye (sorta worked: I sprayed with oven cleaner and sealed in a ziplock bag to soak), but finally gave up sanded it off, starting with a 180 grit and moving progressively up to 800. This was followed by two grades of rouge on a cloth wheel.
My original plan was to redo the slide and barrel in black or black oxide, and clearcoat the frame. However, a polished aluminum trigger is in the works, so I'm now thinking that I may do it all dark. While I won't promise to go with the popular choice, I might as well open it up for discussion: What do you think?
Edit by PrimalSeal so the pictures show..... :wink: