Discussion Starter
·
#1
·
Well I've been on here long enough to introduce you to my Pistol Family. I hope you enjoy them 8)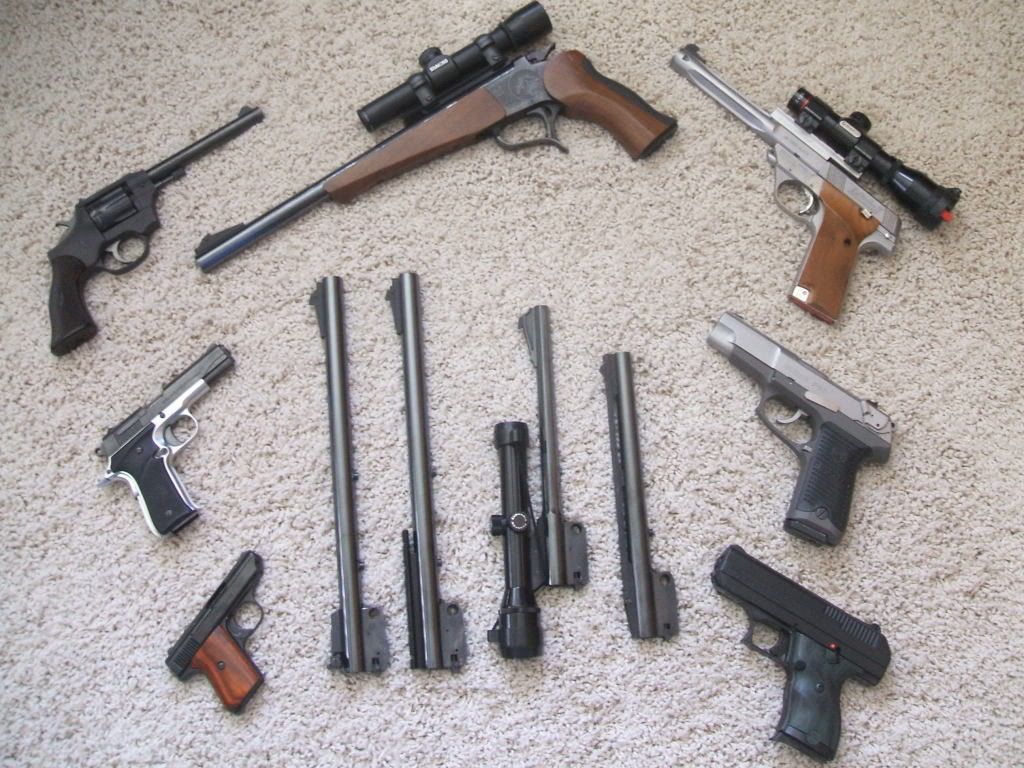 Clockwise from lower left:
Jennings J-22 w/Rosewood grips; Llama Micromax .380; High Standard Sentinel.22; Thompson Contender w/.30-.30 & Pro Hunter 2X20 scope; High Standard Mitchell Citation II .22 Stainless w/ 7 1/4" fluted barrel and 2X scope; Ruger P89 9mm; Hi Point C9.
Barrels Left to right:
Super 14" .22LR; Super 14" .223; Hexagon 10" .44Mag w/Bushnell Phontom 1.8X; 10" .357Mag. w/.410 insert.
Thanks for looking.