Well my use of 'a defensive gun' led people down the wrong path. I was trying to indicate that the H/P carbine is not a long distance target gun so there is no need for a mil-dot scope that provides all that POA range calculation in a reticle IMHO. Sure, a red-dot is perfect for a self defense optic.

But I need (old eyeballs) glass (3-9x) on the 995 and would like a compact scope rather than the long 'dear hunter' scope that I have on there now. The 'go to' Bugbuster I was seeing postings about 4 yrs ago only comes in mil-dot so should I get it and live it and just get use to mil-dot OR (here is the center of the question) is there another 'go to' compact scope that carbine shooters like these days that is not a mil-dot?
First off...a mil dot isn't that busy. They're just little dots on the crosshairs. Put the freaking cross on the target, ignore the dots. Not that hard.
Secondly, with the 9 mm, a mildot could actually give you a decent BDC situation.
Thirdly, do you want/need the 9X? Because, if not, the basic 1-4x, 1-6x, and fixed power 4x scopes out there would be great. My Nikon P223 3x is a great scope for that range. Here's the reticle.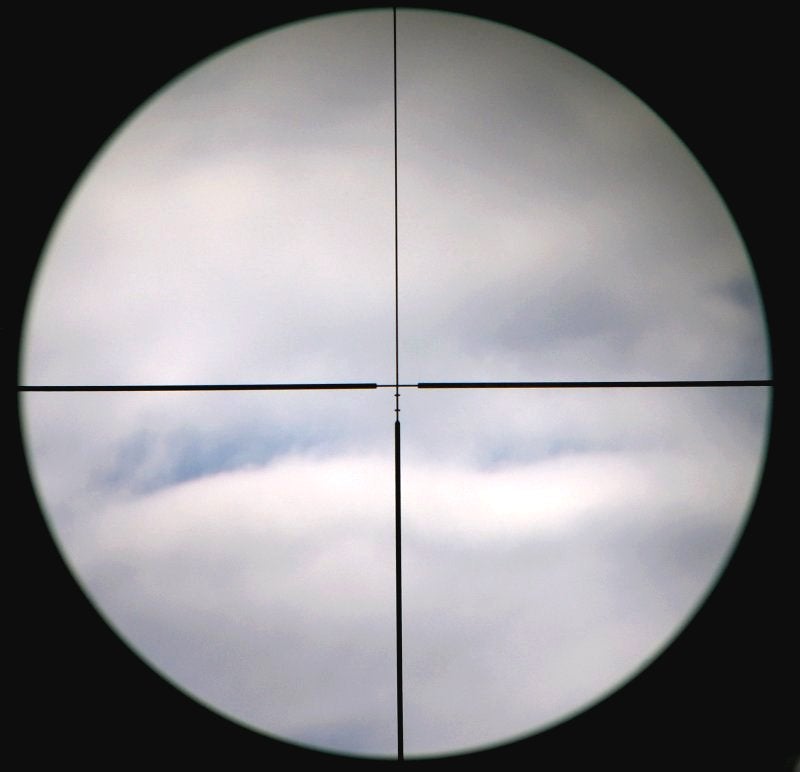 Regular basic Mildot reticle