Discussion Starter
·
#1
·
I figure we could have a thread showing off our reloading ares. I will start it with some pictures of my current reloading room.
Well I have been reloading now for about 4 months and enjoying it. This is my reloading room, its a spare bedroom that I made one side of it into my reloading room.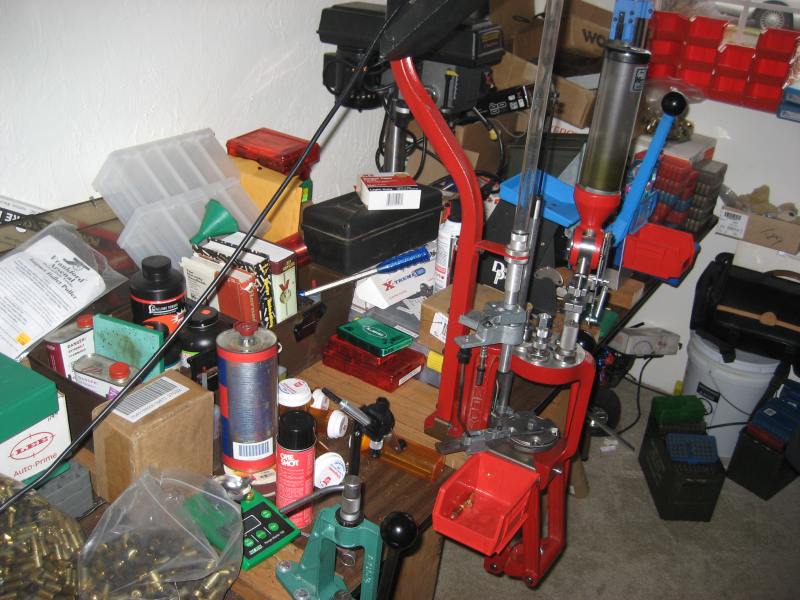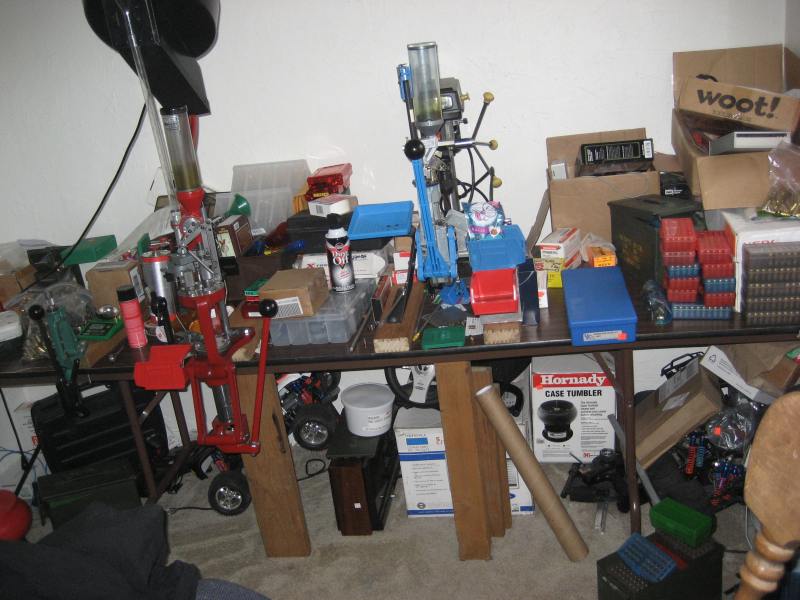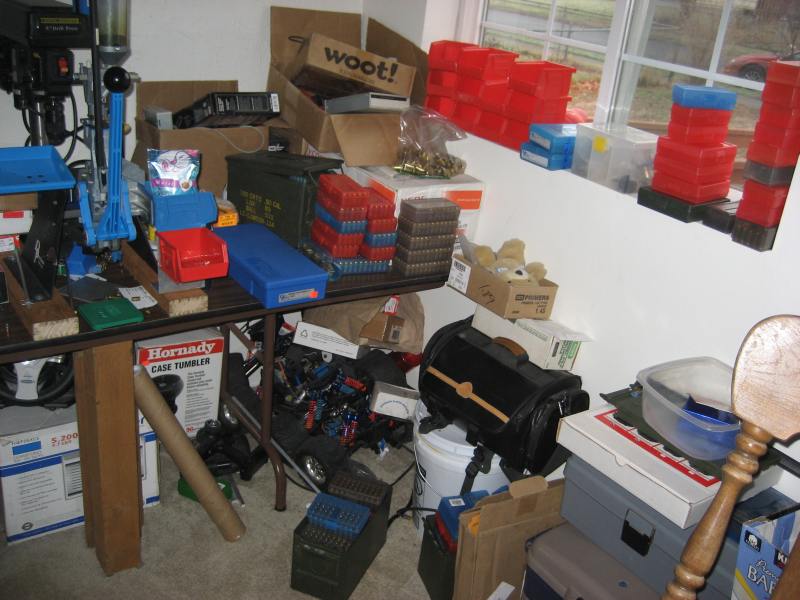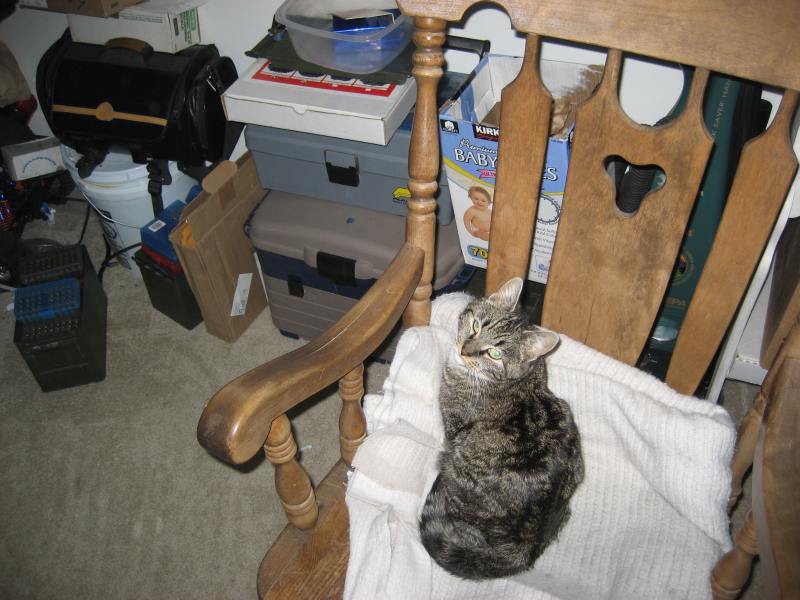 The kitten is my reloading buddy. He spends his time in the room with me when I'm pushing a few rounds out.
I currently reload for 45acp, 40s&w, 38spl, 357mag, 9mm, and my kid reloads 7.5x55 swiss (single stage only). I'm set up to reload 223 as well but I haven't got any brass yet.
I'm going to be replacing the RCBS partner press (the little single stage) with a Hornady Lock and Load single stage in the next week or 2, will be nice to move dies from my Lock 'n Load AP to my single stage and not have to alter settings.
Most of my reloads are stored in ammo cans though out the room.
I SERIOUSLY need to clean up my mess. I have wayy to much stuff in the room.
Lets see your reloading areas!