Discussion Starter
·
#1
·
As requested elsewhere (especially for the polish M44), here's some pics of my Mosins.
Both together, M44 is on top. Notice the much darker wood:

Close up of the Polish M44 stock: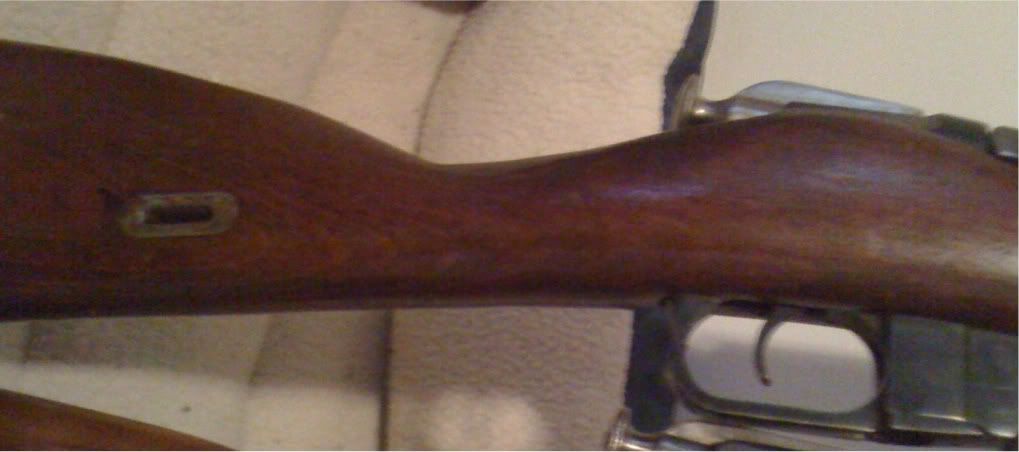 For comparison, the M38 stock: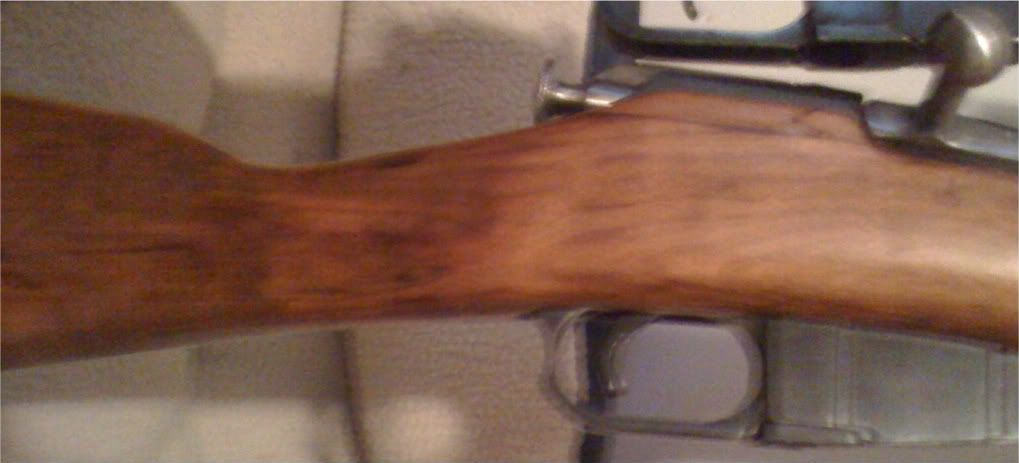 Grip areas of both: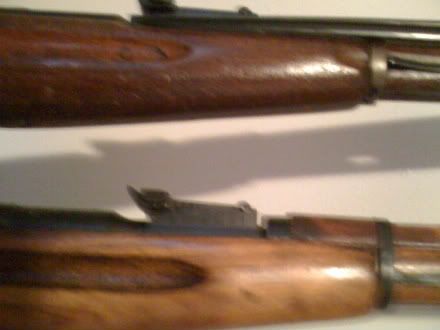 Ends of the barrels: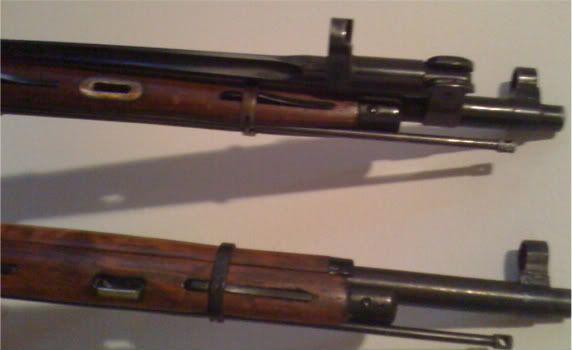 Side of the M44:

Bayonet side:

And the obligatory pic of the M44 with the bayonet out:
The bayonet on the 1952 Polish M44 fixes into position smoothly and easily, I don't have to fight it at all.