Discussion Starter
·
#1
·
... the aforementioned group of which would include myself. But anyway.
With the exception of choppers with sky-high ape hangers, I'm pretty tolerant of people's motorbike choices. Except for:
2 Images removed by Krippp for violation of language COC
otherwise known as the "My testosterone got the better of me and I did a wheelie in traffic" motivational poster:
Juuuust kidding! To each their own, but you'd NEVER catch me on one of those cans. Slight double standard: I am a big fan of Buells... *shrug*
This next poster's alternate title is: She May Be Gorgeous, But She's a Farking Ditz ... and couldn't ride this thing if she tried"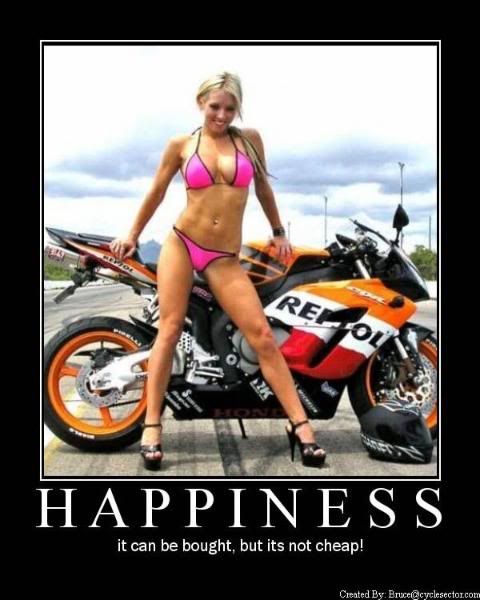 True friends drag knee together!
and I think this sums it up for all of us: