Discussion Starter
·
#1
·
I got a little inspiration from other ATI conversions; so I thought I'd try something different. I started with the ATI stock of course. I mounted the HP scope mount. I removed the front sight to replace with a barrel shroud which should be here early this week. I added a tactical base rail on the underside of the carbine to attach a hand held grip, with button release bi-fold legs.
I took the original barrel shroud from the HP set up, and mounted it to the ATI stock top rail. I did this just to give it a different look. I liked it anyways. The picture I took makes it look like I mounted it crooked. But it's just the angle I was holding the camera. It's straight on there, I assure you. I'm hoping to add a laser underneath the front of the HP barrel shroud, if it will hold one in place. I can run the pressure switch down the shroud tube, and out to the hand held grip. I'm hoping.
I added two silver double eagle emblems on each side of the barrel cover. Again, just for a different look. I'm still waiting on my 30mm military style red dot scope, and the barrel shroud (last two pictures). Waiting on Bushman to sell the charging handles again, so I can get one for it too. I will add pics, as I add accessories. Thanks for looking.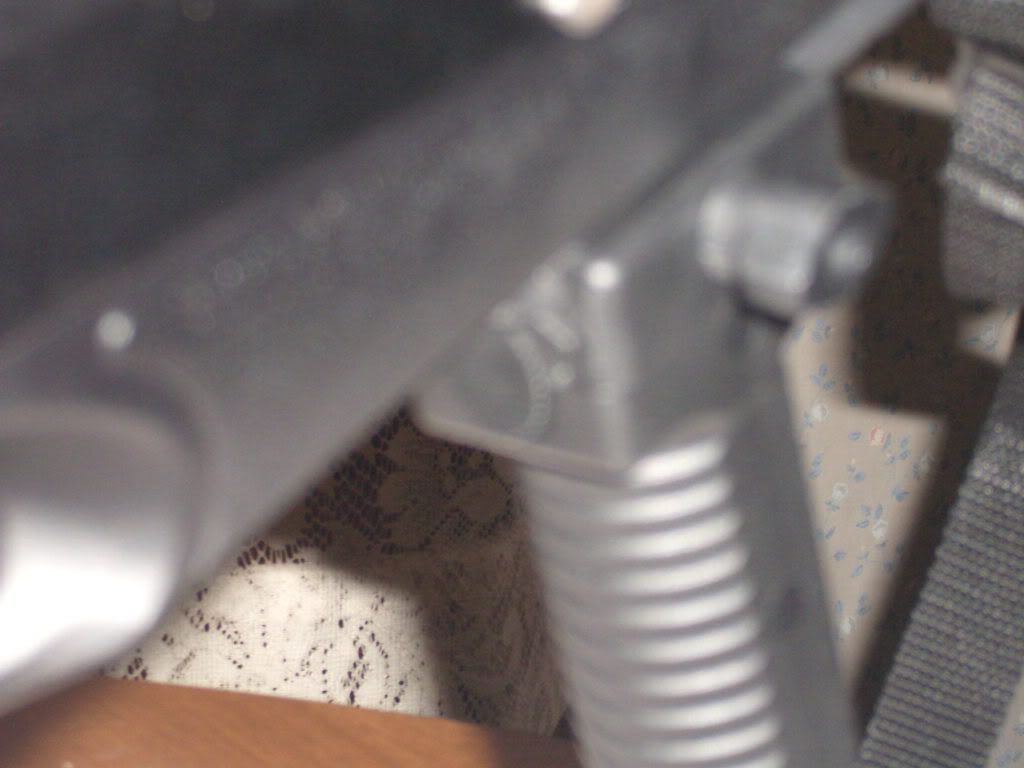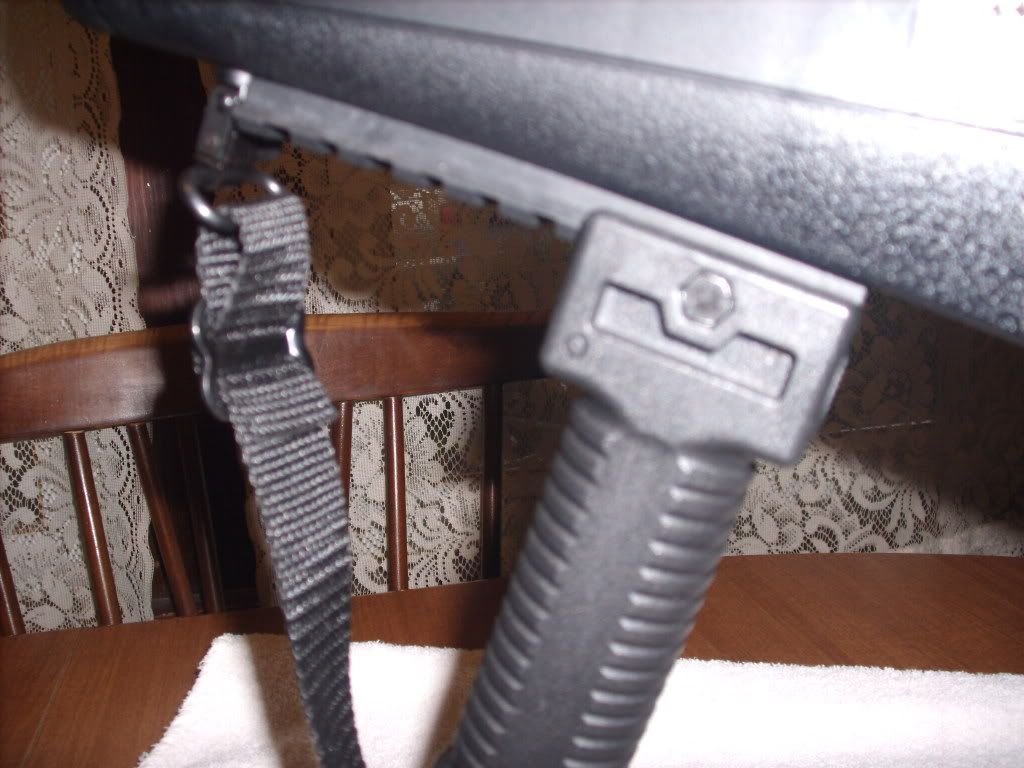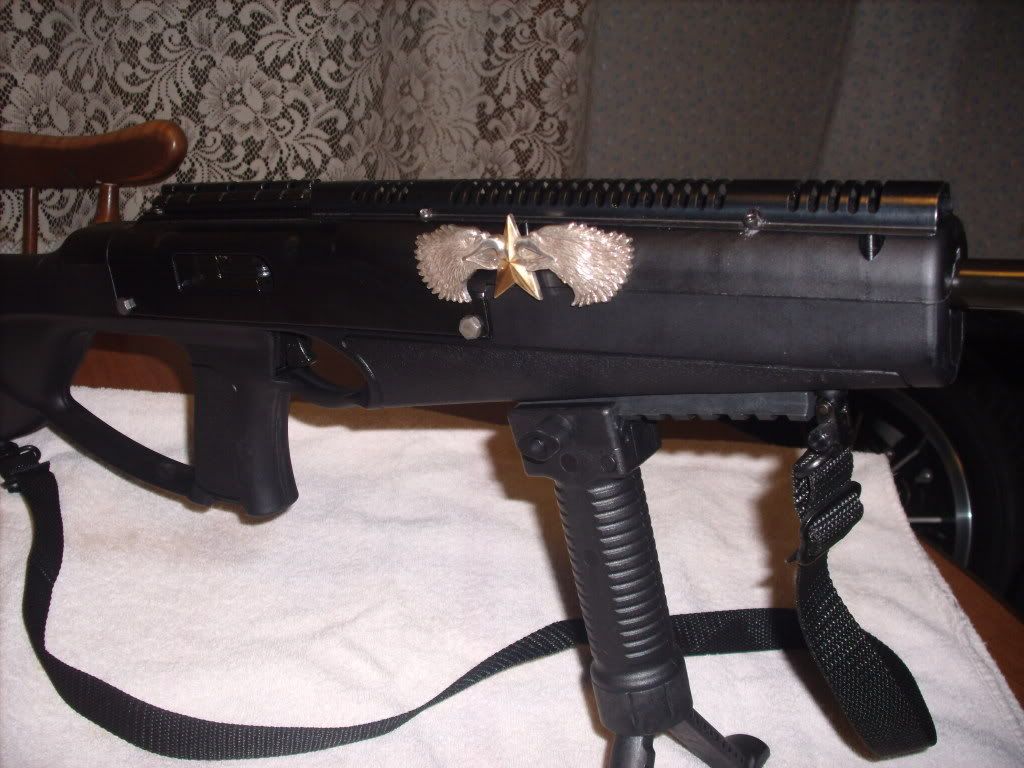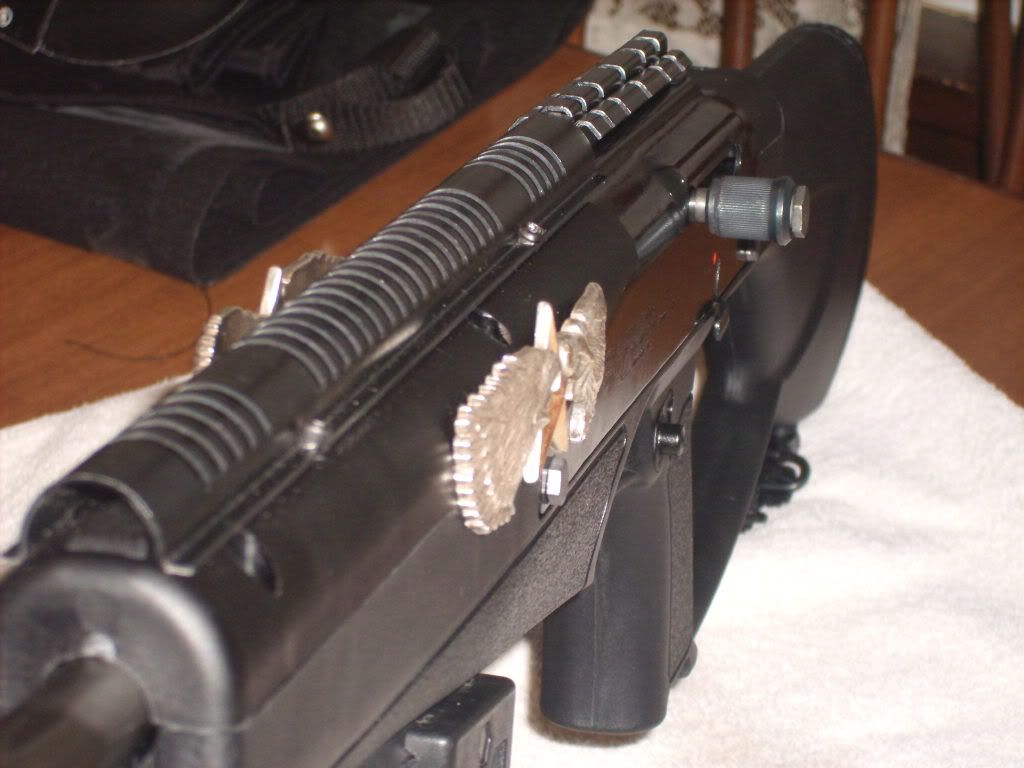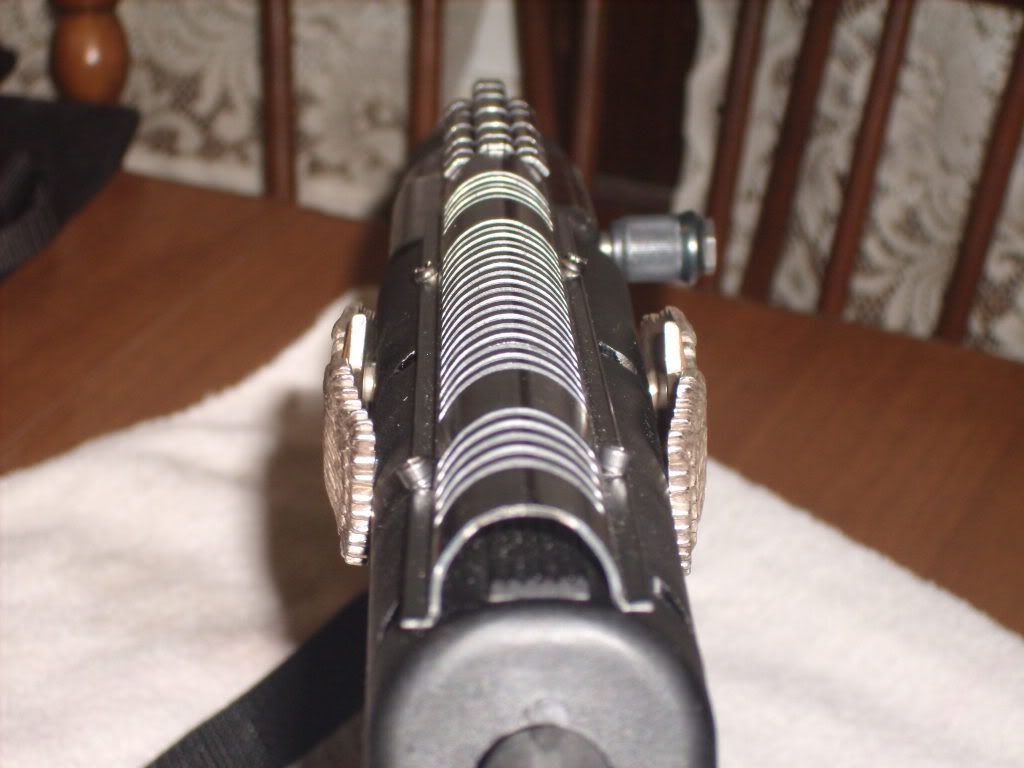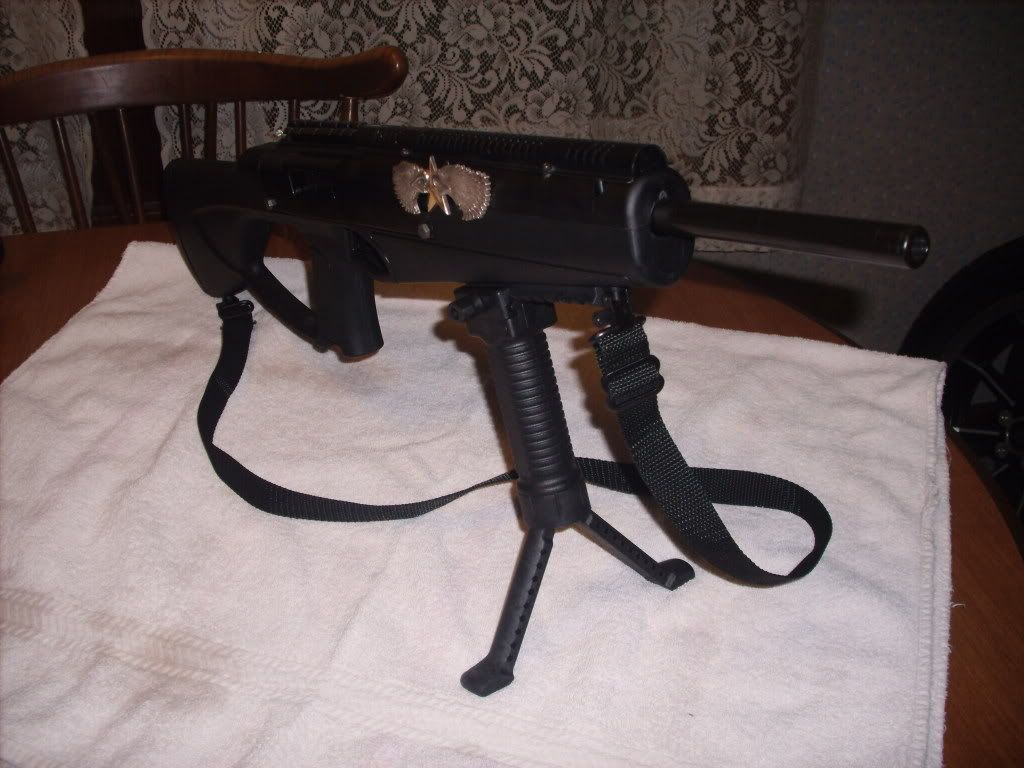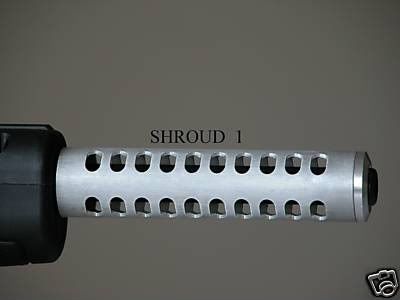 ​