Discussion Starter
·
#1
·
After some selling and trading, here are my latest pickups over the last couple of weeks. I sold off most -- well all of my SNS-es-- I also sold or traded a couple of .22 rifles, a Bersa .380, and a Mossy Mav 88. .380 and .32 are too hard to find these days and too expensive, and I did not get much use or reliabilty of the Jennings and Jimenezes I had. The .25s were fun but too pricy-- anyway, I am consolidating my ammo types and some of these were too much for me to maintain. I did keep my CF380 and 300 rounds of ammo for it as a truck gun, but now I am keeping .45acp, 9mm, 12 ga, and .22 lr- -that and 7.62x54 and 7.62x39-- I do also have a .410/.45lc Super Comanche and 2 Nagants, btu those are sort of not used much.
ANyway, here they are--
Just picked this EAA Windicator today in .357-- It actually isn't to obad, except the barrel has no "finished" crown, but this one will be a nightstand gun--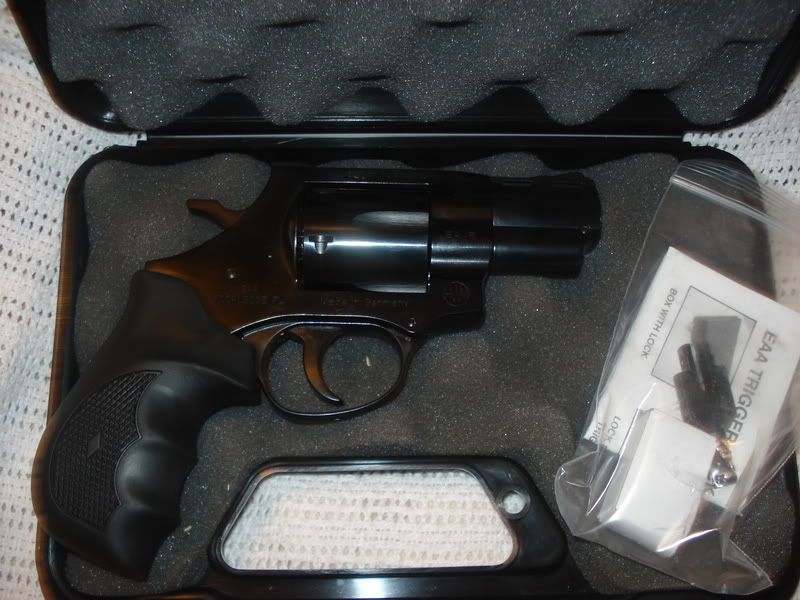 This next one is an Academy "Black Friday" special PT111 Millennium (not Pro). I picked this one up for $279 (wish I would have gotten it on BF-- Academy had them for $229 then). It replaced my Bersa--
Next is the Crickett-- Bought this one on a whim. Don't regret it-- nice little shooter that the kids can shoot--
This one is the Wally World $117 Savage MkII (non Accu Trigger). This was the best $117 I have spent. It was accurate as heck without the scope, and now it is 1 MOS (Minute of squirrel) accurate at 75-100 yards. This fall will be a good one for squirrel and dumplings..
Next is the Ruger 10/22 I got trading a ROssi .22-- Always wanted one, and this one is great-- just going to Tacticool it for fun...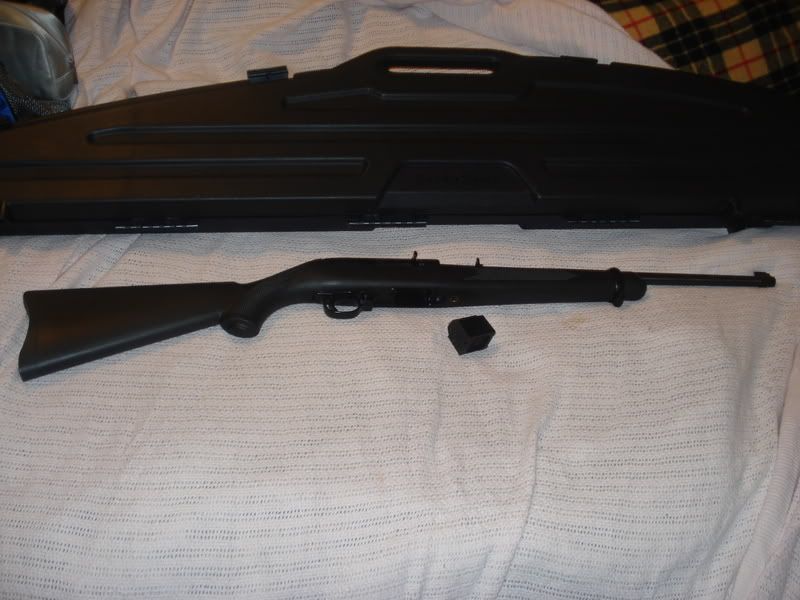 Next is what I traded my Bersa for. A Remington 870 Express Magnum. It has almost no wear, and really looks unfired. Gonna tacticool this one too--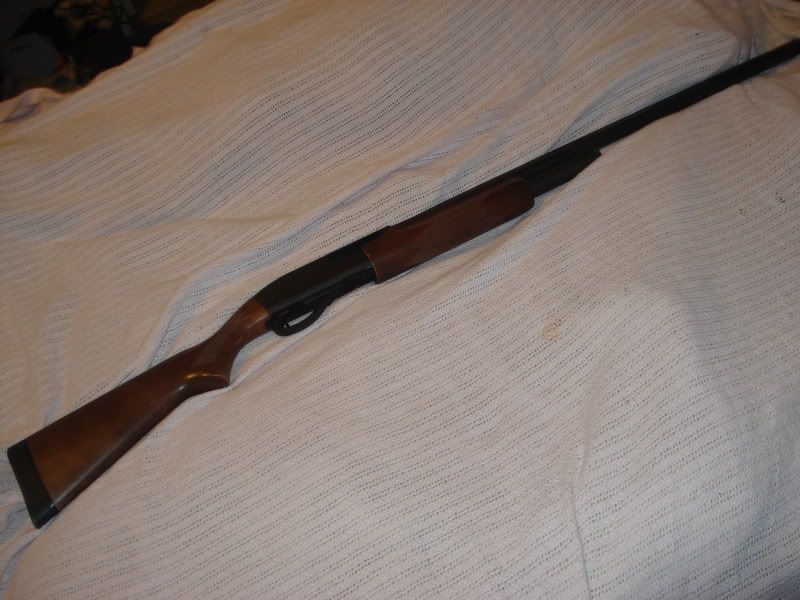 Finally is my Wasr 10. I have had this one for awhile, but I wanted to post it because...
Love this one..Buttpad, internal buffer, and AK74 style brake. This one barely kicks and is pretty accurate at least to 100 yards (our range doesn't go further).
This isn't near all my stuff, but just the newer of the bunch...
I really spent more on ammo over the last month than on firearms...Probably have picked up 1k+9mm, 500 .45ACP, 2k-3k .22LR, 1K 7.62x39, a couple hundred 7.62x54r, and a few hundred rounds of various 12ga ( oh and around 50 .410 #4Buck and 000buck for the Super Comanche...) 8)