Discussion Starter
·
#1
·
My ATI stock came in the mail today and after some teeth gnashing and rending of garments I finally...got the USPS box open. Installation actually was fairly easy (though I did have a couple snafus which I will mention below).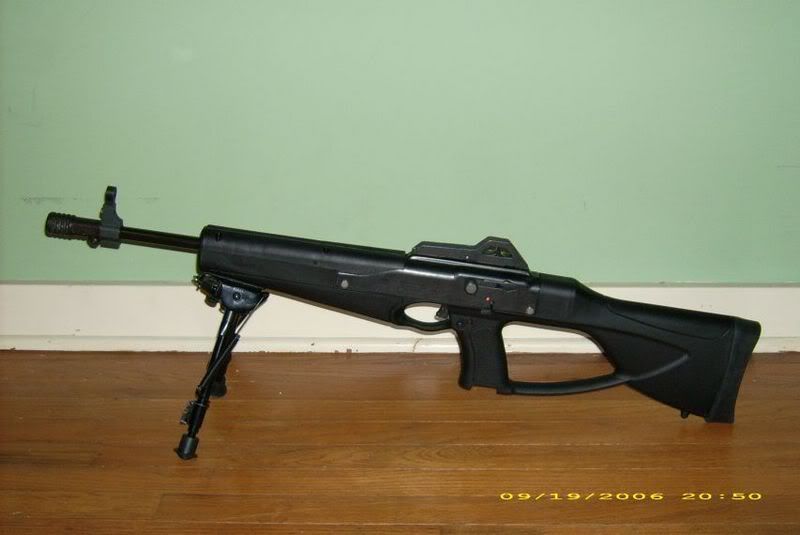 I have all the standards installed: ATI butt pad, compensator, and a Wal-Mart bought Rock Mount bi-pod.
Now, my first snafu is that the forward bolt is not wanting to align correctly with its sleeve nut. I've tried some filing in the stock, but I'm afraid I may have to Dremel the shroud. The bolt errs torwards the bottom so I'm afraid to take too much off and weaken the shroud. The bolt in the rear aligned perfectly just to make me angry.
Secondly, the new stock doesn't seem to like giving up magazines. That is, magazines don't like to come out of pistol grip. I think it's because the lip of the grip bottom is over lapping and snagging the magazine. More Dremeling, I suppose.
But, over all, I'm very happy. Very handsome and ergonomic stock. I can't wait to get that bolt issue resolved so I can take it to the range.