Discussion Starter
·
#1
·
Got a chance to buy this kit from a guy who couldn't put it together. Took a while to round up the missing mainspring housing, barrel link and pin.
Kit assembled on an Armscor Government model:
Closer shot of the pistol:
Comparison of carbine kit with my 995--the stock on the .45 is way too long, it needs to be shortened.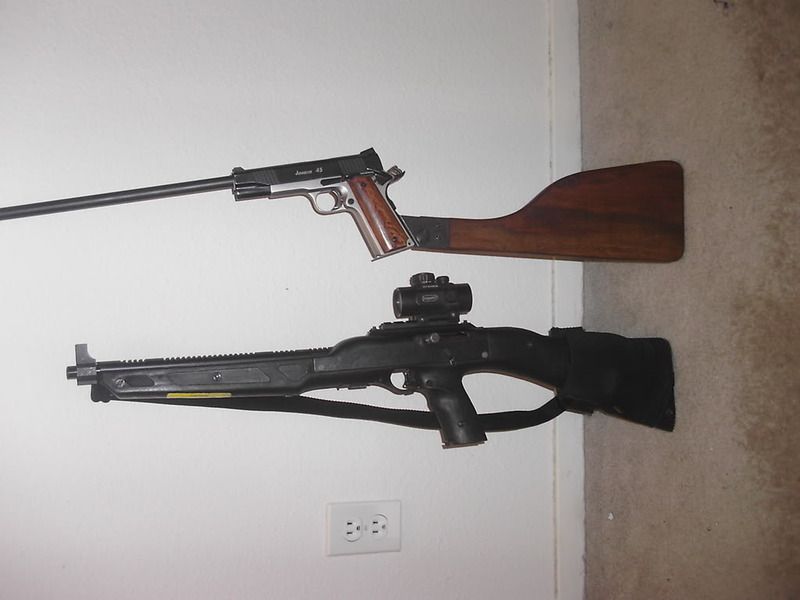 I'll let y'all know what I think when I get a chance to shoot it. There are 20 and 40 round drums, as well as 10 and 15 round extended magazines available; I've never heard anything good about their dependability.
Will this be better than a .45 rifle? I can't imagine how as both my wife and I took an instant dislike to the feel of the thing. I don't think this will last long with me--it just feels like something that will be sold or traded soon...
ETA link to Numrich page:
http://www.e-gunparts.com/DisplayAd.asp?chrProductSKU=588350&chrSuperSKU=&MC=