Discussion Starter
·
#1
·
Whats up folks. Just bought my JHP 45 ACP yesterday at a gun show. My first handgun, but I've shot all of my pop's vast collection as a youth. I havent had it out to shoot yet, but I thought I'd share a little gunmetal eyecandy with you guys. Heres some pics of my Rem 870. I have home defense/zack elimination in mind ( I noticed that I'm supposed to keep the zombie topics in the lounge and not survival...bummer.) Hope you like it.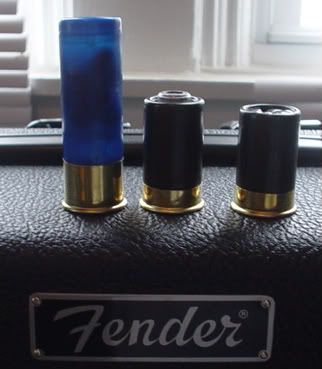 The little rounds i picked up yesterday. They come in slug and 7 shot double ought. With my plug extension I can fit 13 at a time with one in the chamber if I choose. (They don't like to cycle perfect all the time though, so if anyone has a suggestion other than not using them.)
I'm gonna try to get to the range on tuesday and start breaking my 45 in. Nice to meet everyone.