Discussion Starter
·
#1
·
I know it's a little early, and the weekend isn't quite here yet. But for those of us who don't have class today; the weekend came a little early. I figured I would do some wrenching on my truck.
I've been meaning to do this a for awhile on my truck, since I often tow a lot. And often times get towed myself(I get stuck) and this means things break. That particular thing on my truck is the factory tow hooks. They bend or break, and I've decided they are really there just for looks. They are usually $5 or so from salvages, or free if "you pick 'em" so I've never really complained. Borrowing an idea from the jeep people, this is what I did...
These are the tow hooks that just plain suck, I've bent them straight like a nail. This one sheared completely off at the bolts last weekend, and almost took out the back window of my buddies truck. Luckily he has one of those stupid "headache" rack things.
Stopping at the Tractor Supply and dropping $20 on some receiver tubes.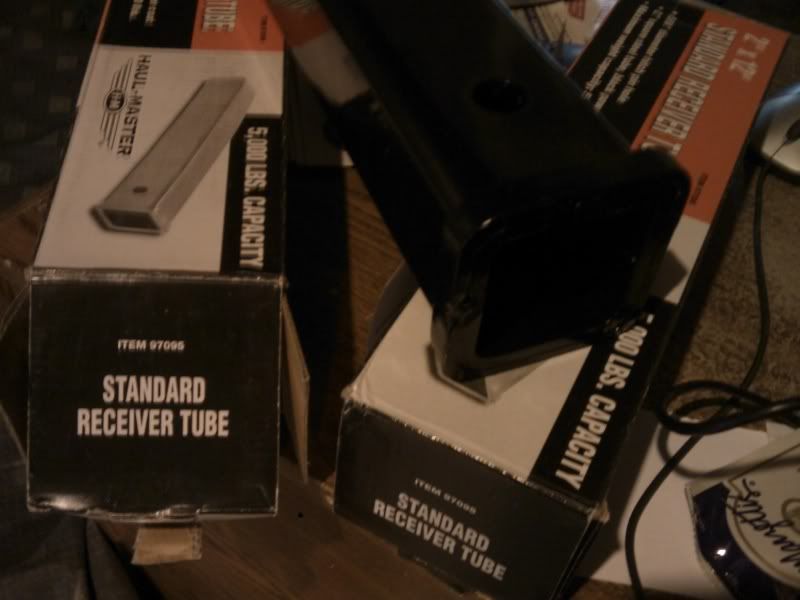 Took a few measurements, slapped them in the drill press and made some holes.
And finally, bolted them in place of my old hooks.
Next step, is to get some shackles like the ones in the link below.
http://www.amazon.com/gp/product/images/B00042L2WE/ref=dp_image_0?ie=UTF8&n=15684181&s=automotive
Eventually, I'm going to cut up and drill some 1/4" backing plates to reinforce the frame horns with, and maybe even some round stock to build a crossmember with to tie the two horns together.