Discussion Starter
·
#1
·
I put the TS stock on my 995 and I also bought a black receiver shroud for the all black look. I thought about keeping the chrome parts and the first gen stock in case I ever wanted to put it back. well, I decided I will never sell or get rid of my 995 so if I could get some parts in trade for the shrouds and stock I will.
I'm looking to trade my stock, receiver shroud and barrel shroud for a front grip, a bipod, clip holder, and/or a tactical flashlight. I'd like to get about $60-70 in trade value. I would take $50 plus shipping if someone wants to buy the parts outright.
I'll upload some better pic's if anyone is interested. (the guy I bought the 995 from took a chrome paint pen to those spots on the stock. It actually doesn't look that bad imo.)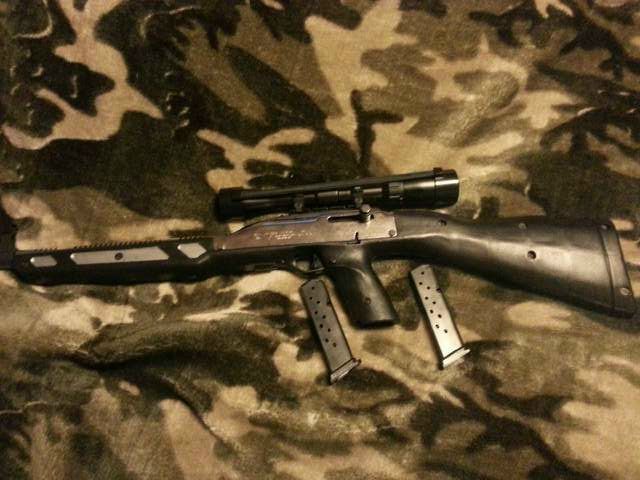 Thanks!